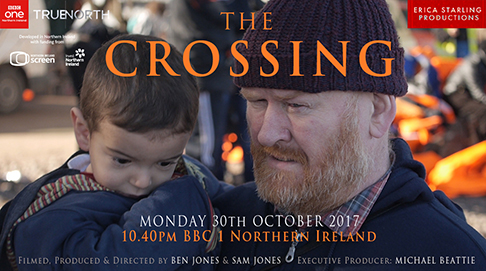 The Crossing
Sam Jones is one of the small band of younger director/cameramen I'm delighted to be working with. I've been in the media business for close to half a century, but I can still learn from these guys. At the same time I get a thrill sharing my experience with them.
Sam in particular has a tenaciousness and persistence with stories he believes in. He doesn't give up easily, even when it's difficult to get broadcaster support and raise budgets. The Crossing is a perfect example. Sam could see that following Joby would make a great film. We had to raise funds to get Sam (and his brother Ben who works with him) to Lesbos to get enough material for a 'taster' for BBC commissioners.
It was a nightmare for Sam to get to Lesbos, negotiate his way through the minefield of political interests, the Greek authorities, and competing international aid bodies to get filming at the 'sharp end'. He managed it on a very modest budget and came home with some dramatic material.
Yet the idea just didn't seem to have much traction with any broadcaster. They had other priorities. But Sam doesn't give up easily. We took the idea to Andrew Reid of NI Screen who gave it his backing. Erica Starling Productions weighed in to keep the pressure on, and eventually the BBC embraced it.
So in seeing this film of how determined Joby Fox was to make his life-saving dream a reality, remember Sam's parallel determination. It brought great publicity to Joby and Refugee Rescue, and the film ultimately helped fuel funding for Joby's dream.
Transmission Card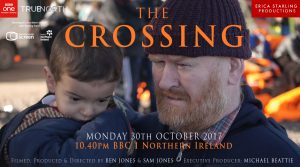 On Set Photography