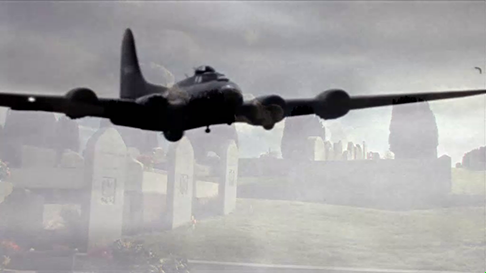 Tailwind
I fell in love with the blues at an early age, and ignored most other music. I've got my lifelong friend John T. Davis to thank for opening my ears to Country music. And I've also got to thank him for opening my eyes to the effect WW2 had on Northern Ireland. Tailwind was John's passion.
John's an accomplished country musician, singer and songwriter. And he's also an accomplished pilot of radio controlled aircraft. Not to mention his skill at building them. And his love of aviation has taken him to forgotten corners of Northern Ireland where those wartime airfields flourished.
"I am a child of that war, my father a soldier from England who lived out the rest of his life in Northern Ireland. Today, from a lifetime later, the ghosts of aircrew from every Allied country still hover around the abandoned runways and derelict buildings of those wartime fields."
In 2006 we sat down together to get something of his passion onto paper, in what's probably the most romantic proposal I've ever written for the BBC! Part of it reads:
This is a love story, and a true story.
Throughout the second world war, the skies over Northern Ireland were filled with aircraft. For every man who fought, somebody waited and prayed for his safe return. This film will tell the stories of those magnificent men, the fighter pilots, the bomber crews, the reconnaissance missions that were so crucial to the winning of the war.
It will also tell of the women who waited on the ground for lovers who might turn out to be husbands, but who might also never come home. Love burned brighter in war time – every day was lived like it might be your last. The old rules no longer applied. From Ballykelly to Ballyhalbert, from Langford Lodge to Castle Archdale, there were thousands of aircrew and support groups, with whole communities of workers springing up all around the bases.
The entire country became a hive of desperate activity. A war was on. And because of it, or in spite of it, people met and fell in love.
And here's an excerpt from a piece Belfast Telegraph editor Gail Walker asked me to write for the day Tailwind was broadcast:
In more than 30 years of making television programmes, I've never made one in which all my subjects were over 80 years of age! But that's been the case with Tailwind, a documentary telling the forgotten story of just how important Northern Ireland's role was in the air war between 1939 and 1945.
Sadly five of those interviewees have passed away since I recorded them – the most recent being Cecil Austin, father of broadcaster Wendy Austin. Cecil had flown Spitfires and Hurricanes, and he was the first Station Commander at Ballyhalbert, a fighter base built to help protect Belfast after the blitz.
It really has been a privilege to meet these people and have the opportunity to record their wartime stories – stories of love and loss, of bravery and comradeship, and of course of the fun that they managed to have against the backdrop of conflict.
Irene Austin, Wendy's mum, told me how one day she met an American pilot and brought him home for tea to her parents' house in Ardenlee Avenue. He turned up again the next day – to ask Irene's father for her hand in marriage! Needless to say he was chased.
Americans figure largely in many of the wartime tales. Trudy Watson in East Belfast was a teenaged schoolgirl when war broke out. She showed us her diary entry for that day. Within a couple of years she was going to dances where American troops were proving much more popular than local boys, with their snappier attire, their cologne and their charm. She said for local girls, who idolised screen stars like Clark Gable, it was as if the movies had come alive on the streets of Belfast!
My own mother was not immune to those charms. It was only while we were making this film that she told me she'd been proposed to by an American airman on New Year's Eve 1942! So in another life I might have been born in New Jersey. She even remembered his address.
John and I were delighted when Adrian Dunbar agreed to provide the narration. The film was supported by NI Screen and the Irish Film Board, and selected for the Cork Film Festival.
Movie Poster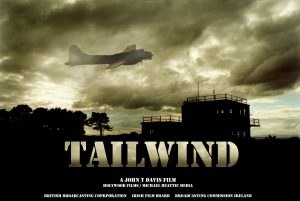 DVD Covers